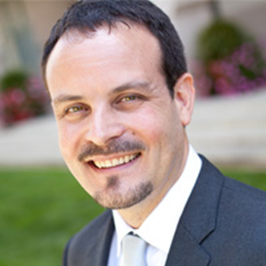 Gideon Strauss
As a young adult Gideon Strauss participated in the struggle against apartheid in his native South Africa. This experience persuaded him of the vital importance of a "concept of the human person" as being the image-bearer of God, and also drew him into the regular practice of reading the Psalms, where he discovered a robust spirituality of wonder, heartbreak, and hope. The Psalms helped frame the worldview that informed Gideon's graduate work, including a dissertation on The Ethics of Public Welfare, with which he earned his doctorate in 1995. The Psalms also helped sustain him as he worked for South Africa's Truth and Reconciliation Commission in 1996 and 1997. Before joining the Max De Pree Center for Leadership, Gideon's work included editing Comment magazine for the think tank Cardus and Capital Commentary for the Center for Public Justice (CPJ). Gideon also served CPJ as CEO. As executive director of the De Pree Center, Gideon is responsible for ensuring that the Center really does act as a "catalyst for the truly human practice of work, leadership, and organizational life," that we have the right people working towards that outcome in an accountable and highly motivated way, and that we have the financial resources our mission demands. Alongside his wife, Angela, Gideon is learning how to be a parent of young adult daughters: Tala and Hannah are currently students at Gordon College near Boston.
If you would like to present a paper at this conference, contact Dr. Naugle at davidna@dbu.edu (work) or at d1naugle@aol.com (home) or contact the
University Honors Program at honorsws@dbu.edu.